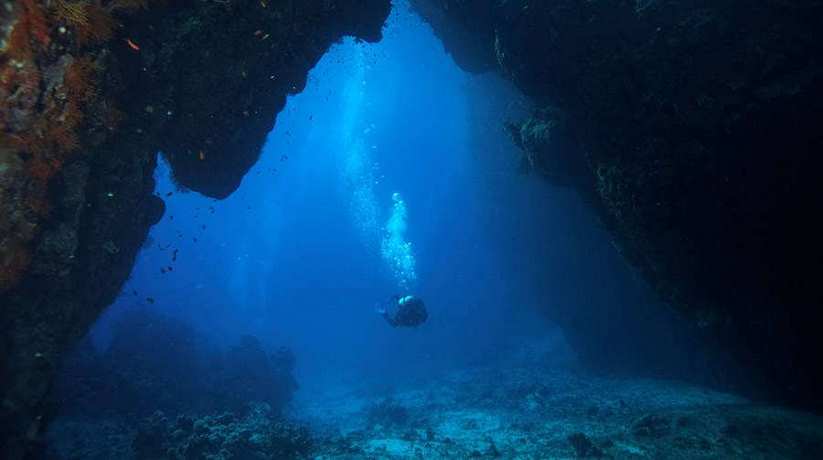 Egypt Deep diving information, sites, tours and booking
Egypt deep diving includes many diving sites in Hurghada, Sharm and Dahab. A few kilometers north of Dahab , you will find the world famous "Blue Hole". It is a spectacular, but somewhat dangerous site. It has corals, fans, eels and dozens of fish species which flourish there. Moreover, the incredible depths of the hole provide magnificent scenery. The technical divers particularly attracted by the arch connecting the Blue Hole with the open sea. In fact, the whole site is a marvel of light and life which makes unforgettable memories.
Egypt deep diving Located at 67 km offshore from El Quseir , the Brothers Islands can only reached by live-aboard dive boats. The boats in fact depart from Hurghada or Safaga. The islands – Little Brother and Big Brother – are an all-time favorite destination among experienced divers. The two islands offer no less than 12 distinct diving sites while covering not more than 0.1 and 0.3 sq. m. Moreover, the islands feature spectacular wall dives, strong currents and two ship wrecks. Furthermore, the islands also feature coral reefs and amazing underwater species such as hammerhead sharks.
More details about the topic:
Also known as "Abu el-Kizal", the Daedalus Reef is located 80 km offshore from Marsa Alam . Its remoteness makes it one of the less visited diving sites in the region. Moreover, it is one of the most preserved from a reef condition perspective. In fact, it is one of the most important Egypt deep diving sites. The area is subject to strong currents, especially in the north. The currents in Daedalus Reef could be strong. Moreover, the reef is a huge and submerged reef table. Furthermore, the surrounding reef wall drops off at 30-40 m to depths of 500 m.
There is abundant growth of soft corals. The hard coral formations of the site indeed is huge and pristine. In fact, it is the same like its soft coral formations. As a result, there will be a great chance to spot schooling hammerheads. In fact, it is especially on the north point. Thresher sharks, mantas and whale sharks could also spotted there.
Egypt Deep Diving sites: